Well I wouldn't be a normal Grandma if I didn't show pictures of my Grandchild. So here are some pictures.
The first one is Megan and Meika. Two happy girls. Meika is 4 months old now and very fun. She is a really good baby and laughs and smiles all the time.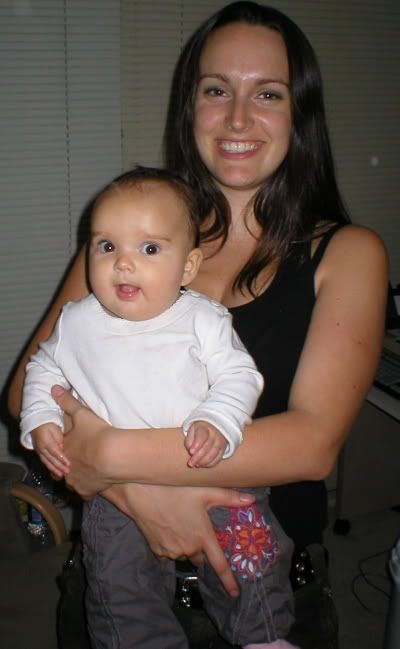 This picture is Meika in her Noro Silk Garden sweater. It is still huge on her but the sleeves roll up ok. It should fit her a while. She has learned a new tongue game and it is so cute. She worked so hard to learn this. She learned while she was visiting and has it perfected now.


Now on to the next item. The LLama yarn. These are the colours the llama merino wool blend are in. The blend is 80% llama and 20% merino wool.

I am making a pair of socks with the LLama angora. They are so soft and warm. These will be my favorite socks when it gets cold. It is hard to get a good picture to show just how fuzzy these are. I love them. I was thinking about giving them to someone as a Christmas gift but I think I will give them to me.


As for the rest of my knitting. I have parked the Bravo baby sweater for a few weeks while working on the Batik shawl. It is nearly done and will show a picture when it is done. Since I did it in fall colours I should get it done before winter. I need to get back at the Baby Bravo sweater as I want it for Meika for Christmas.