Tonight is our second knitting guild meeting. We have a new dishcloth pattern for tonight Little Leaf dishcloth. This is adapted from a scarf pattern by Sivia Harding.
We are also going to start a new sock pattern. It is called Eagle's Flight by Megan Humphrey. I started it to show how the pattern looks. I love it. This is knit in Regia Cotton Surf.


I finished one of the Jaywalker socks. I love it. It is made from Opal Rosehip.
I love how this yarn looks in this pattern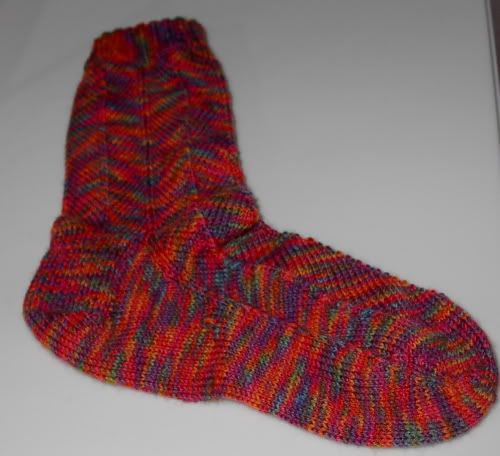 Hope to see a big turn out tonight.