Last night was our knitting guild meeting and ther was only 4 of us. It was quite fun and I have a few pictures to show. These are very talented knitter. Helen just finished a Party scarf. It looks great.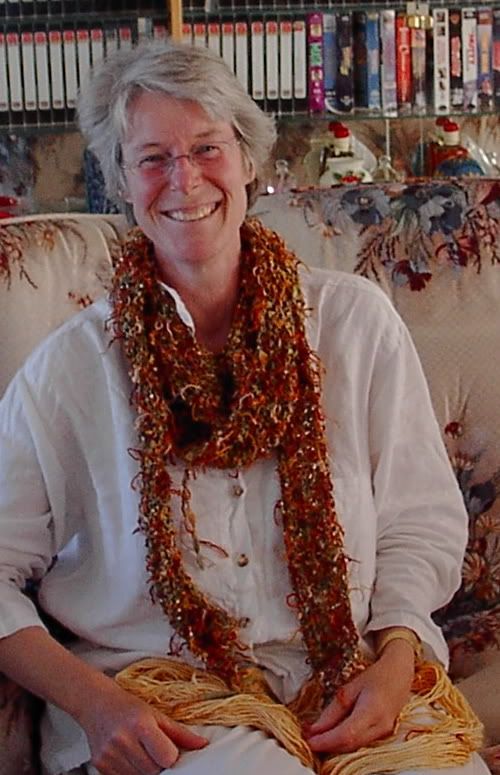 Marnie poor girl didn't have any yarn so she is knitting a bag with bags. It is great. She literally cut up a piece of plastic bag when she needed more material. It looks really neat and i will definately post a picture of this bag whe it is done.


Carol is working on some nice warm fuzzy socks for winter. These are great, a cuff of fuzzy yarn then sock yarn with a stripe of fuzzy yarn now and then. These are so cute. I will show these finished to so stay tuned.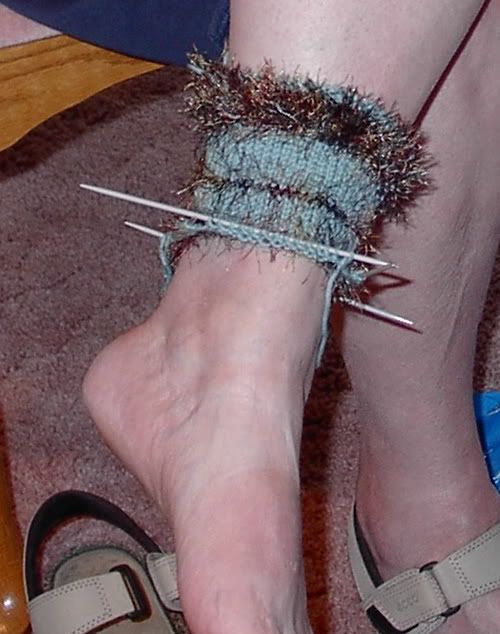 We had fun, knit and chatted about - you guessed it yarn.