We have a winner - Shannon - she is winning 4 balls of Gedifra Sportivo
3 runners up Deb, Teresa, and Susan will win 2 balls
The most common guess was scarf/shawl combination. So many of you were very close. This was a fun contest. I enjoyed reading all the answers. I have emailed all the entrants but a few emails got returned so you can read about it here.
A Scrawl is
SC - Scarf, R- Shrug and AWL - shawl. I had 4 people who guessed it right and I have 1 winner and 3 runners up. The pattern will be on the website under free patterns and can also be accessed from the Web Store. Let me know what you think of the garment.
So here is the Scrawl. My sister in law Nikki is kindly modeling this for me . Here is the pattern
Worn as a scarf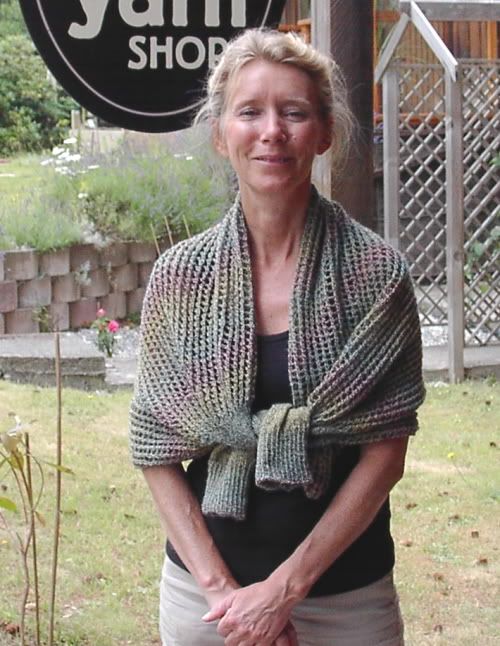 Worn as a Shrug
Worn as a shawl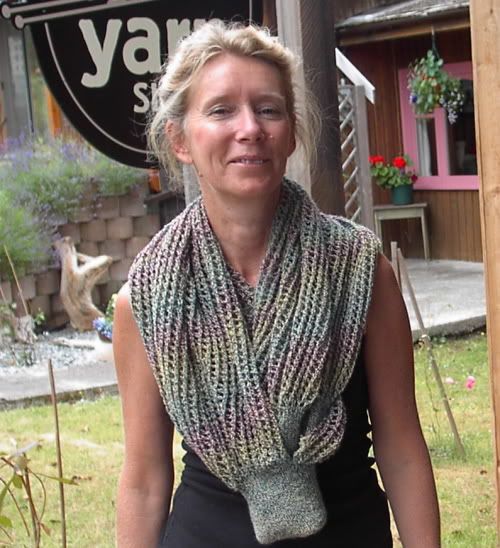 Ok and now you will all know how nuts I am. I tried it on my dog Bella. It looks so cute on her. She loves to get dressed up. So you can share your scrawl with your dog. Not many items you can say that about.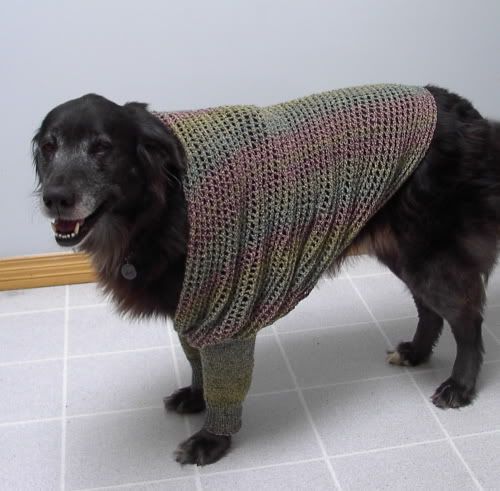 Hope you enjoy the pattern. The Gedifra worked up really nice and soft in the scrawl. The colours show p great. They are sublte not glaring like some self patterning yarns. This is a very elegant or casual garment depending on how you wear it.
I would love comments on what you think of the Scrawl. Very fun to knit.